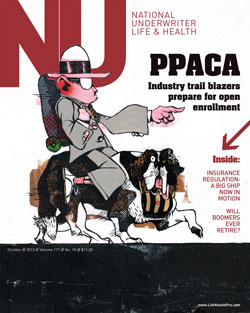 How agents have prepared for the Oct.1 open enrollment, the 5th Circuit rules on a unique disability investigation and the importance of understanding multicultural markets.
The top 5 ways industry trail blazers have prepared for open enrollment under PPACAs.
Read More

THE 5TH CIRCUIT RULES ON DISABILITY INVESTIGATION
The court says the burden is on the claimant to discredit the administrator's evidence. Read More
Thoughts on viewing the insurance industry from a different perspective. Read More

Enjoy!
Emily Holbrook
Executive Managing Editor
---
Sign up to receive LifeHealthPro's eNewsletters delivered right to your inbox FREE!